Experience, development and quality are the keywords behind
every Morso Dan-List product since 1911.
---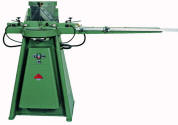 People who work in the wood working and picture framing industry around the world know, that Morso Mitring Machines has been making picture framing easier for more than a century.
The world's very first mitring machine was made in 1911 on the small island of Mors, in the Northern part of Denmark.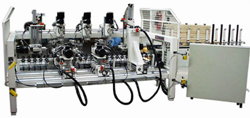 Dan-List A/S is also developing and manufacturing an extensive range of dowel boring machines.
Dan-List Dowel Boring Machines are assembled in our factory in Langaa, near Randers, and are delivered with a wide range of standard or extra features.
Dan-List Dowel Boring Machines can be build to exact custom specifications to suit individual requirements.
---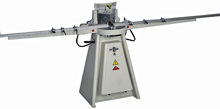 Morso is the manufacturer of a range of Notch Cutting Machine from manually foot-operated small production machines to electric / hydraulic, perfect for high volumes requirement.
Patented solution for cutting window bars, mullions and cabinet fronts, doors etc. - with an easy and quick operation.
Unbeatable quality and dust free operation.
---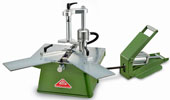 Achieving the perfect mitre using Morso Mitring Machines requires a method of assembling the perfect frame, and this is where Morso Frame Assemblers is the solution.
Morso have been the manufacturer of a range of Frame Assemblers from the small and handy manual hand-operated bench top Model UP-H to the automatic, pneumatic floor Model UP-AKS.